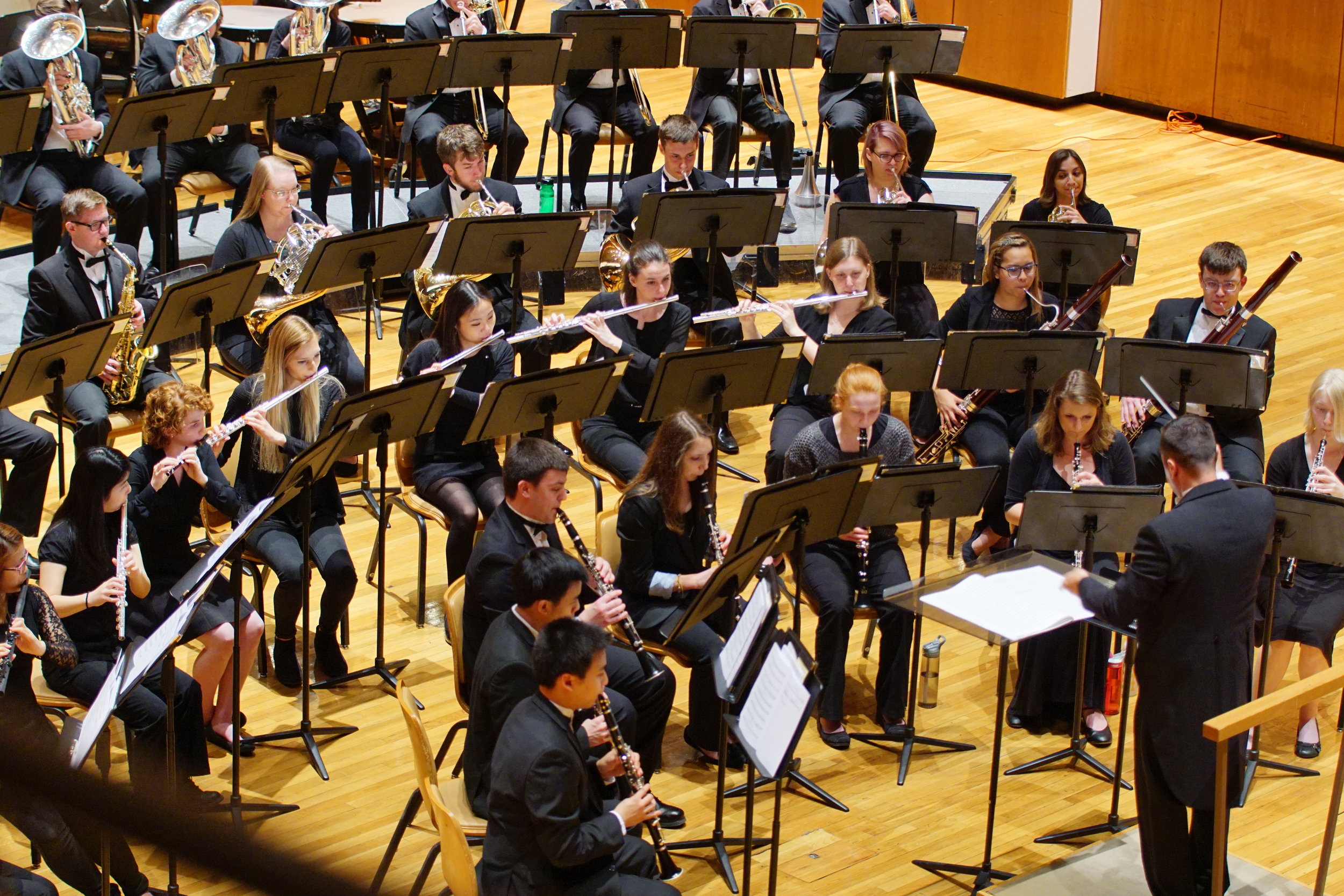 Dr. Anthony M. Messina, conductor
ANNOUNCEMENTS FOR HSB FALL 2019
1. The University of Illinois Hindsley Symphonic Band will rehearse for the first time on Tuesday, September 3rd at 3:00 p.m. in the Harding Band Building. Once auditions are over and groups are selected, Dr. Messina will email you with information about when/where to pick up your music folders.
The Hindsley Symphonic Band is the third of five concert ensembles within the University of Illinois Bands. Comprised of music and non-majors alike, the ensemble is set within a traditional symphonic band. This ensemble has a set instrumentation and performs large ensemble works, quality repertoire on various levels, historic transcriptions, and focuses on both experience and proficiency development for student members. Concerts for the Hindsley Symphonic Band are held on campus in the Great Hall of the Krannert Center for the Performing Arts. The ensemble is open to both music majors and non-majors by audition the first week of classes each semester.

Ensemble Schedule
MUS 271 | MUS 450 M3
Hindsley Symphonic Band
Fall Schedule
3:00 PM - 4:20 PM | Tuesday
3:00 PM - 5:20 PM | Thursday
Room 141, Harding Band Building
Dr. Anthony M. Messina, conductor
Spring Schedule
4:00 PM - 5:50 PM | Monday & Wednesday
Room 141, Harding Band Building
Dr. Anthony M. Messina, conductor
*Hindsley Symphonic Band is open to music majors and non-majors based on audition at the beginning of the Fall & Spring semesters.